I was lucky enough be the first guest for the shiny new Talk Python To Me Podcast hosted by Michael Kennedy. In this episode we talk about Eve an my other open source releases, which gives us an excuse to touch on a variety of topics such as Polyglot Programming, New Microsoft and the .NET evolution, MongoDB and the Open Source eco-system as seen from the point of view of an old fart who has been spending most of his career in closed systems.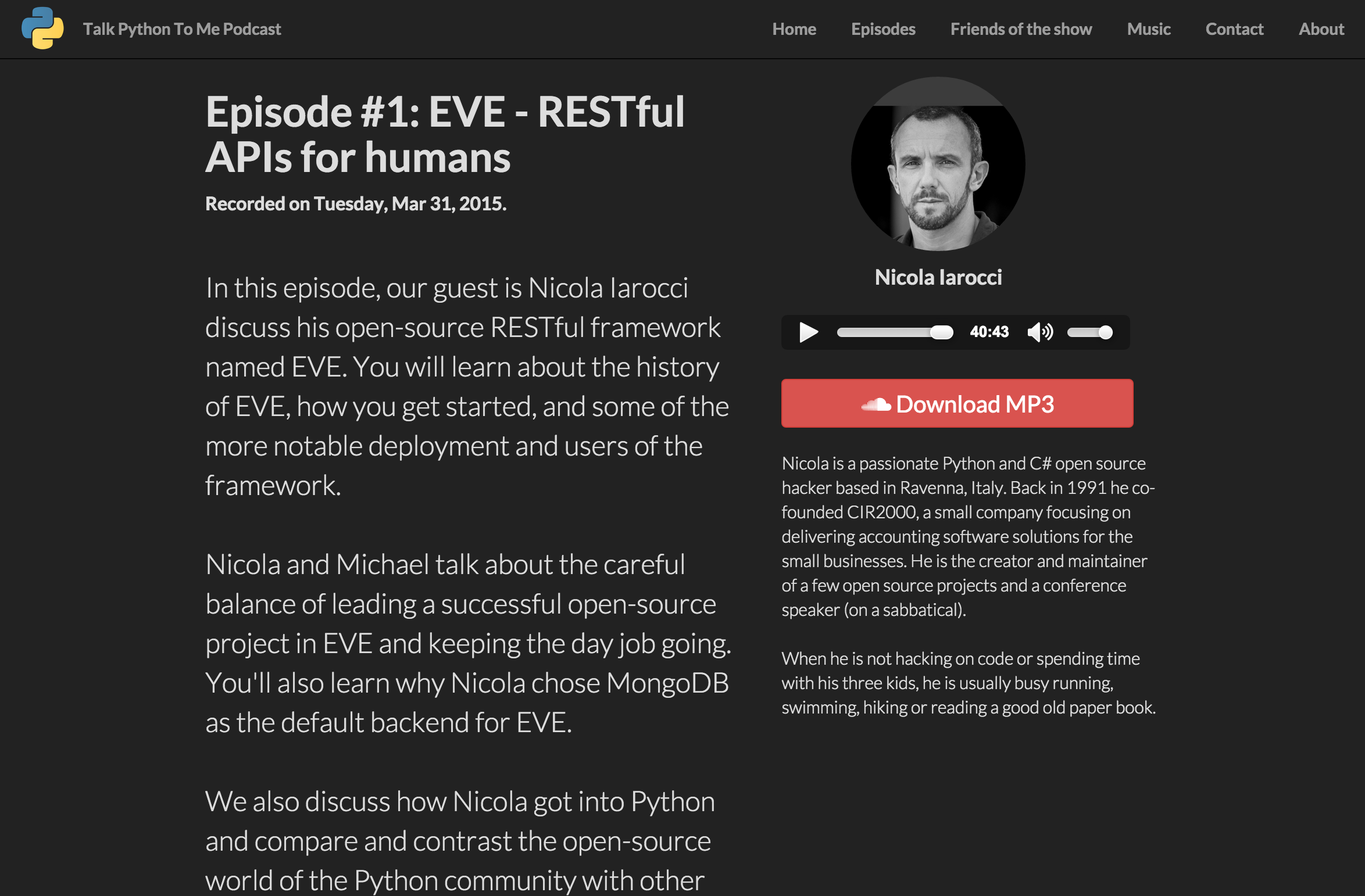 Michael has a great lineup ready for the next episodes, so make sure you subscribe to his show. It is also available on iTunes.
If you want to get in touch, I am @nicolaiarocci on Twitter.