On the July/August issue of Code Magazine, available both printed and online, you can find my article Learn Python with Visual Studio.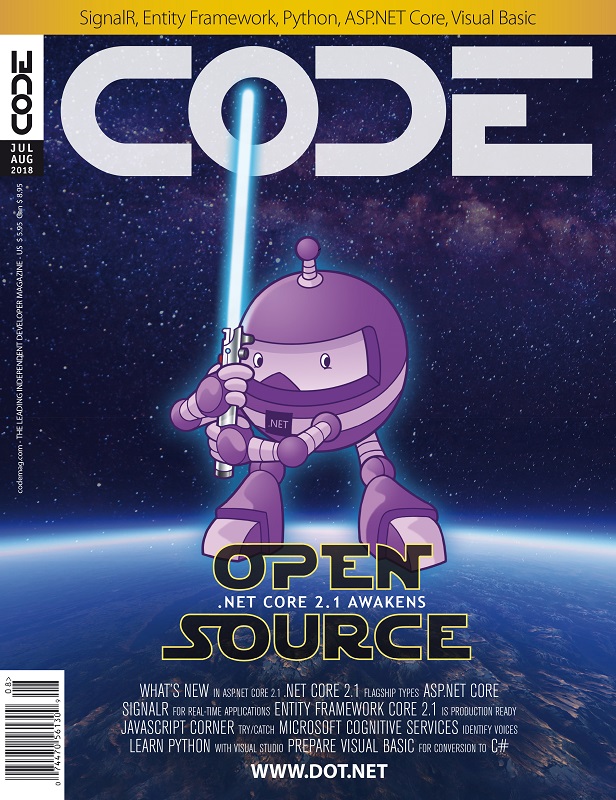 From the incipit:
In the Stack Overflow Developer Survey for 2018, Python sits comfortably in the first place as the most wanted programming language, with JavaScript and Go coming second and third. Python also ranks third in the "most loved" category.

Despite the age (20 years and counting), Python's popularity keeps growing, and for good reasons. It's reliable, flexible, easy to learn, open-source, and cross-platform since the beginning. It also helps that, over time, it enjoys a robust and active developer community and incredibly rich eco-system of free libraries supporting all kind of usages: Web applications and services, desktop apps, scientific computing, scripting—you name it.

Surprisingly enough, not many .NET developers know that their favorite development tool, Visual Studio, offers superb support for Python. In this article, you'll see how you can leverage your hard-acquired Visual Studio skills to work immediately and efficiently with this fantastic language.
Continue reading on Code Magazine website.
Join the newsletter to get an email alert when a new post surfaces on this site. If you want to get in touch, I am @nicolaiarocci on twitter.